At Inflights, we've now handled many flights globally, from commercial roofs to utility-scale terrains. Our goal is to make it as easy as possible for our clients to get accurate 3D measurements anywhere in the world. Making the transfer of deliverables as frictionless as possible is a part of that goal. We allow our pilots to upload big datasets, which can be tens of gigabytes large, to our cloud infrastructure in an efficient manner. We provide processed deliverables to our clients through our platform. And now, we also allow you to share those deliverables with others.
In a typical project, multiple parties will need access to that data. Up until now this meant that you often had to download the files an reupload them to services like Dropbox or WeTransfer. These files can be upto 5 to 10 GB for typical projects, so it takes a while to upload them again to another service. Usually, they need to be available over a longer period of time, which makes it less convenient to use services like WeTransfer.
This is why we've decided to make it easier to share these files and other flight details via our platform. You can now share any of the flights you ordered with your colleagues or anyone else who might need access through email. Additionally, we support a webviewer, which you can use to share models for demo purposes (see this example).
How to share a flight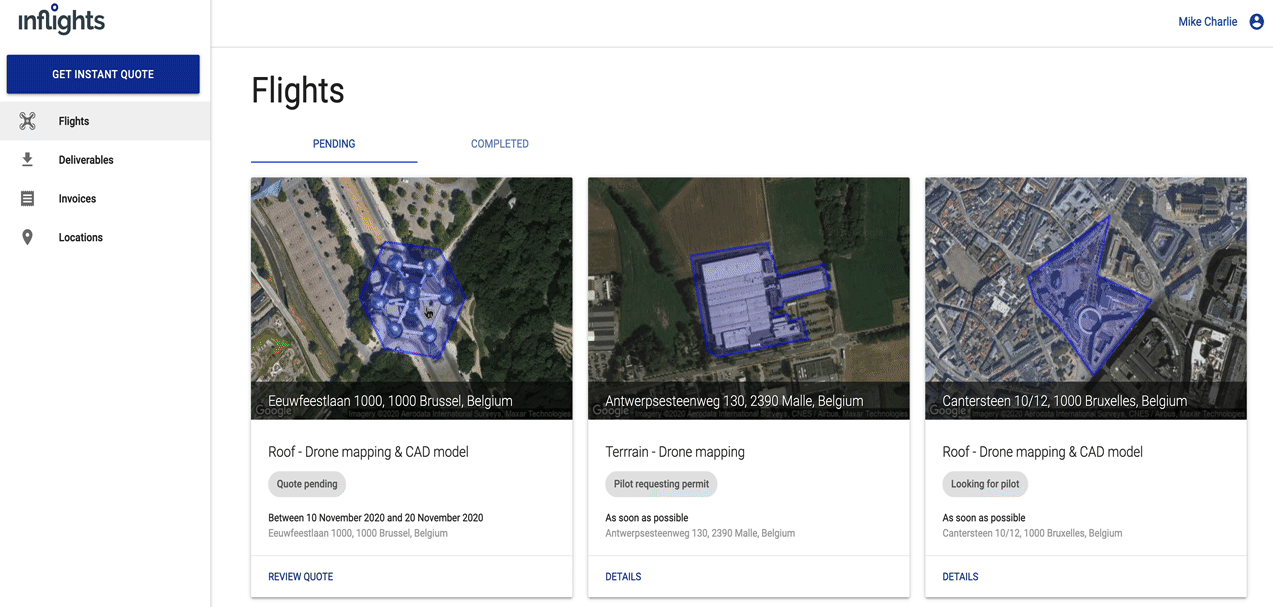 Follow these steps:
Go to the details page of a flight
Click on the "Share" button at the top of the page.
Fill in the email addresses of whom you want to share the flight with (one per line).
Click save.
The invitees will now receive an email from Inflights to sign-up. After doing so, they will have access to the flight.
What will they see?
The people you share the flight with will be able to download any related deliverables and will have access to all information except for the price.
Flight progress and updates
They'll be able to keep track of the flight's progress, and will receive any related email updates, just like you.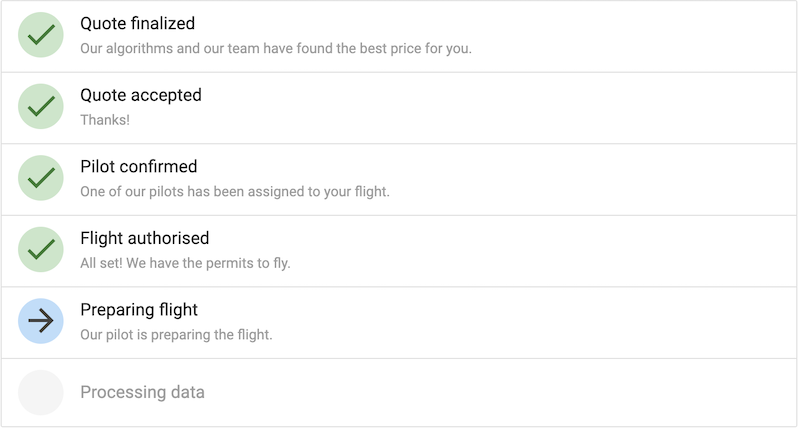 Area of the flight
They'll be able to see the area of the flight. For example, if you happened to be planning to install solar panels on top of the Atomium in Belgium, the picture below is what they would see.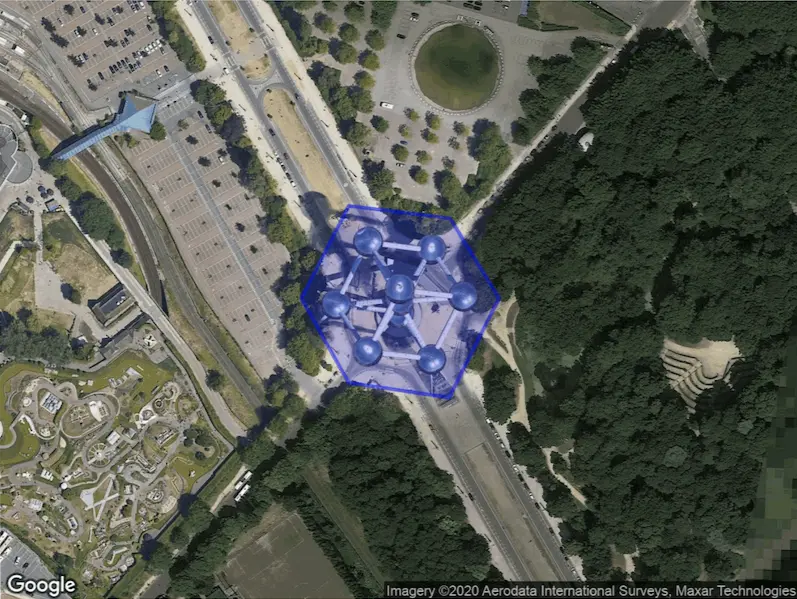 Deliverables
Finally, as mentioned before, they will be able to download the same files as you.