Sharing deliverables with colleagues
We know that some of the deliverables you receive as a client can be quite large.
Whereas the CAD drawings we deliver are typically manageable in file size, other file types–like TIFF files for orthomosaics and LAS/XYZ files for point clouds–can easily become a few gigabytes large. This means that downloading and uploading these files again to an external service like Dropbox or WeTransfer can take up a lot of time.
This is why we've decided to make it easier to share these files and other flight details via our platform. You can now share any of the flights you ordered with your colleagues or anyone else who might need access.
How to share a flight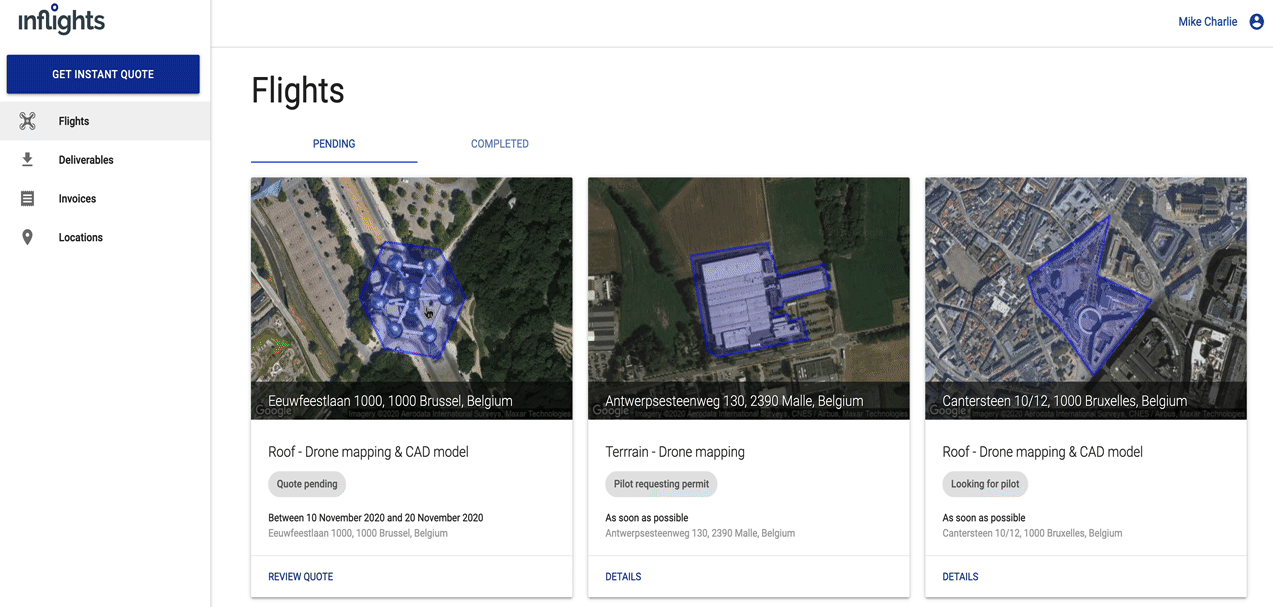 Follow the following steps:
Go to the details page of a flight
Click on the "Share" button at the top of the page.
Fill in the email addresses of whom you want to share the flight with (one per line).
Click save.
The invitees will now receive an email from Inflights to sign-up. After doing so, they will have access to the flight.
What will they see?
The people you share the flight with will be able to download any related deliverables and will have access to all information except for the price.
Flight progress and updates
They'll be able to keep track of the flight's progress, and will receive any related email updates, just like you.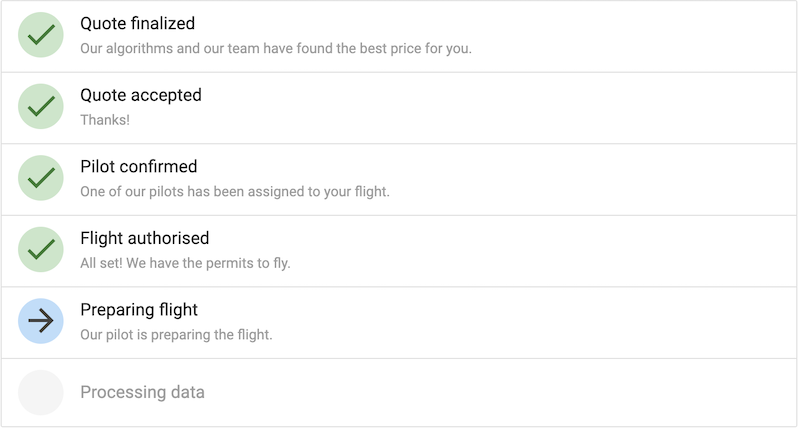 Area of the flight
They'll be able to see the area of the flight. For example, if you happened to be planning to install solar panels on top of the Atomium in Belgium, the picture below is what they would see.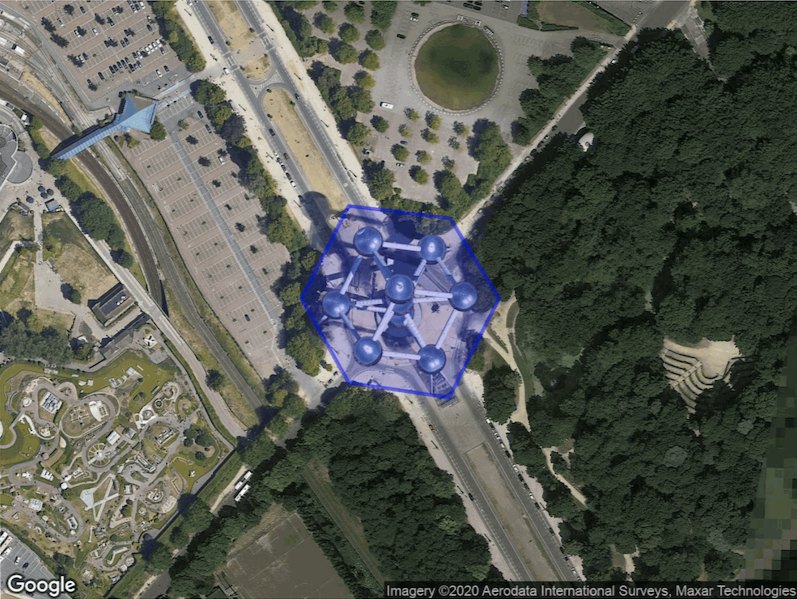 Deliverables
Finally, as mentioned before, they will be able to download the same files as you.